Your Neighborhood Sports Bar
If you love watching sports, eating great food and having fun, then The Garage is just the place for you! It has been a local favorite in the Palms and Culver City areas of Los Angeles for 10 years.
There are over 30 TVs throughout the restaurant and on the patio, so it won't be hard to find the game you're looking for.
We also host most major MMA and boxing events, so come join us for the next fight night!
With a full bar and over 20 craft beers on tap, there's a drink for every palate. In addition to our draft beers, we also have a large selection of bottled beers to choose from.
Ask about our special rotating drafts!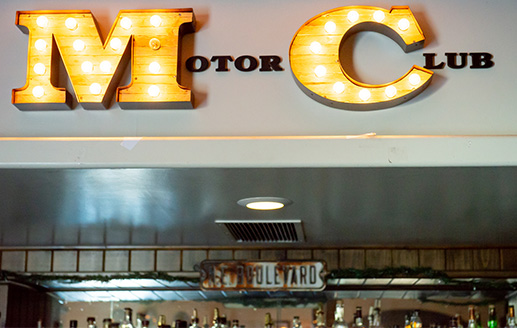 For a more laid back atmosphere, head next door to the Motor Club, which opens in the evening Wednesday through Saturday. It's is a great alternative to The Garage when you're looking for something a little more mellow.
Open weekly Wednesday through Saturday from 6:30 PM to 2:00 AM (close), it also serves the same great beer and menu as The Garage. We also have late night pizza by the slice from 11:00 PM until close!
And don't forget to join us for karaoke every Friday and Saturday night starting at 10:00 PM!